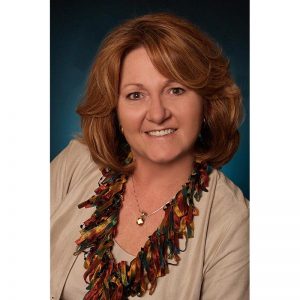 Kim Stotesbury, DREI
High quality education content and entertaining delivery collide when Kim Stotesbury, DREI, GRI owner of KimCo Real Estate Education Services takes the platform. She has a direct delivery style that resonates with real estate professionals because she understands the value of building long lasting, productive relationships with her clients and students while providing applicable relevant tools and techniques which are easily incorporated into their real estate-based business. Her foundation of excellence resulted in earning the Distinguished Real Estate Instructor designation conferred by the national Real Estate Educators Association (REEA), holding a North Carolina Broker license since 1989 and as a North Carolina Real Estate Commission approved instructor since 1992.
Kim Stotesbury, DREI is an educational powerhouse. She was a contract instructor for the North Carolina Real Estate Commission for 18 years teaching the Broker in Charge course. In addition, Kim continues to provide continuing education furthering the expertise of licensees in North Carolina. Kim is a past President of the North Carolina Real Estate Educators Association (NCREEA) and is an award-winning instructor. She received the NCREEA "Educator of the Year Award" and the North Carolina Real Estate Commission's "Billie J. Mercer Excellence in Education Award". As a content creator, she received the North Carolina Real Estate Educators Association's Most Outstanding Program of the Year for her continuing education elective course titled "Property Management – Pitfall or Profit?" Kim Stotesbury, DREI, GRI offers quality education for real estate brokers in a casual, high engagement atmosphere with liberal doses of spontaneous humor, leaving students realizing through their laughter, they just walked away with information they can apply. Her student's mastery is her success.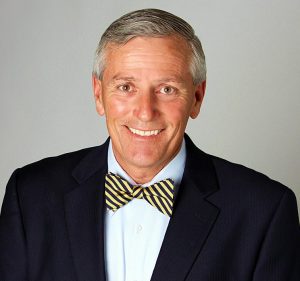 Jim Normile
Jim Normile earned his N.C. broker license in 1999, & has worked as an agent, broker & sales manager for a national franchise system & as a managing broker for an independent firm.
As a former franchise co-owner, his passion remains that of a listing agent for multiple builders.  He has listed, sold or managed the sale of over 4500+ residential homes.
A real estate educator for many years, he holds a Bachelor of Science, Real Estate, Summa Cum Laude & Executive Master of Business Administration with a concentration to educate entrepreneurs, & other business leaders.
Jim Normile has been recognized as a Realtor of the Year, Nationally Ranked in the Wall Street Journal Top Agents in America, featured in Top Agent Magazine, inducted into the RE/MAX Hall of Fame & author of Responsible Influence in New Home Sales © 2013.
Jim also retired honorably from the U.S. Marine Corps in 1999; his personal awards include two Meritorious Service Medals, Joint Service Commendation Medal, Navy Commendation Medal, five awards of the Navy Achievement Medal, three Combat Action Ribbons, the Navy & Marine Corps & Israeli parachutist insignia.